ANTHONY O'MAHONEY PIANO TUNING SERVICES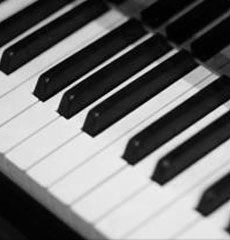 ABOUT ANTHONY O'MAHONEY
Anthony O'Mahoney is a highly qualified piano technician with 30 years of experience. He has C and G 1 and 2 (Hons), a CTB diploma and is a member of the ABPT and Europiano.
PIANO SERVICES
Anthony specialises in piano tuning, piano repairs, piano restoration, piano case work, piano polishing, piano servicing and piano humidity control. Anthony also sources and supplies a wide range of top quality British and imported pianos, piano parts, piano stools and piano accessories.
AREAS COVERED
South West London:
Clapham, Wimbledon and surrounding areas.
Surrey:
Woking, Guildford, Kingston-upon-Thames, Epsom, Surbiton, Chessington, Esher, Claygate, Hinchley Wood, Oxshott, Cobham, Effingham, Hersham, Walton-on-Thames, Weybridge, Byfleet, Addlestone, Chertsey, Virginia Water, West Byfleet, Ripley, Horsley, Clandon, Send, Godalming, Farncombe, Haslemere, Hindhead, Milford, Whitley, Chiddingfold, Brookwood, Pirbright, Bisley, West End, Chobham, Camberley, Ascot, Ashvale, Farnham and surrounding areas.
Hampshire:
Aldershot, Farnborough, Fleet, Basingstoke and surrounding areas.
CONTACT
Tel: 01483 715758
Email: Tunings@pianotunersurrey.co.uk
PIANO ASVICE
How does humidity, or the lack of it, affect my piano?
Keeping the humidity level around your piano as constant as possible will help it stay in tune longer as well as slow such damage as soundboard cracks, loose tuning pins, and glue joint failures. The first and simplest precaution you can take is to position your piano away from areas where it would be exposed to extremes of temperature and humidity such as heating and cooling vents, stoves, doors and windows. Direct sunlight is especially damaging. If your home is not well insulated, an interior wall is preferable to an outside wall.
A very practical and effective answer to humidity problems is to have a climate control system installed in the piano itself. called a piano life saver These systems consist of three parts: a humidifier for adding moisture to the air, a dehumidifier for eliminating excess moisture, and a control unit which senses the RH of the air within the piano and activates the system to add or remove moisture as needed. These systems are designed to maintain the RH of the air within the piano at the ideal level of 42%. The components are installed out of sight, inside the case of a upright piano or under the soundboard on a grand.
How often should I have my piano fully serviced?
The three components of musical performance that need to be adjusted periodically are pitch, tone, and touch. Tone is maintained by voicing, and touch by regulating the piano action. Piano tuning is the adjustment of the tuning pins so that all the strings are of the proper tension to achieve the correct pitch.,
Out of tune pianos or an unresponsive touch can discourage novice musicians. Regular maintenance also can prevent expensive repair in the future.
Most manufacturers recommend Tuning at least two to four times a year to keep the piano sounding good and working properly each time you sit down to play. This is especially important the first year of your piano's life. Some tuning instability should be anticipated during the first year because of the elasticity of the piano wire, combined with the piano's normal adjustment to the humidity changes in your home. A piano which has gone a long time without tuning may require extra work in pitch raising.